Tripé + Monopé (2 em 1) compacto, em alumínio, ultra-alto, cabeça BallHead e coluna central transversa - Mod. SA254T1 - Dobrado 57cm / Alt. Máx: 239 cm
&Frete GRÁTIS nos países elegíveis
Marca:

K&F Concept

Compre K&F Concept tripé + monopé (2 em 1) compacto, em alumínio, ultra-alto, cabeça ballhead e coluna central transversa - mod. sa254t1 - dobrado 57cm / alt. máx: 239 cm online, frete grátis e garantia de devolução de 30 dias.

KF09.086

Em stock:

Existente

699

https://br.kentfaith.com/KF09.086_kf-sa254t1-tripé-compacto-leve-para-canon-nikon-camera-professional-dslr-photography-94inch-aluminum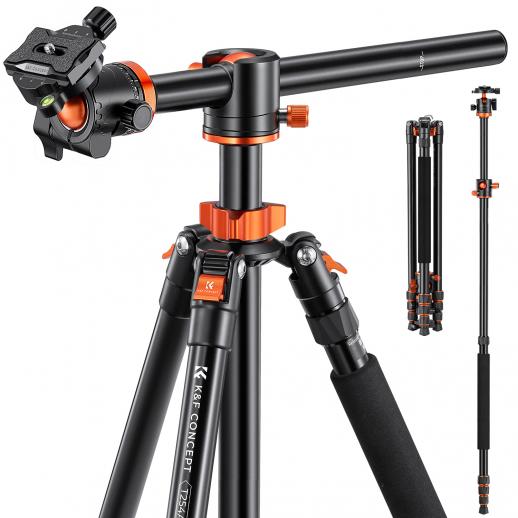 Tripé + Monopé (2 em 1) compacto, em alumínio, ultra-alto, cabeça BallHead e coluna central transversa - Mod. SA254T1 - Dobrado 57cm / Alt. Máx: 239 cm
Características
• A coluna central pode ser tombada em 90º e então gira em 360º, conforme mostram as imagens, um recurso extremamente versátl que amplia as suas possibilidades criativas!
• Construído em liga de alumínio de 25 mm de diâmetro, a capacidade de carga pode chegar a 10 kg. Segurança e estabilidade para o seu equipamento.
• Pode ser convertido em um monopé em segundos. O monopé é ideal para situações dinâmicas, onde o fotógrafo precisa se deslocar ou mudar de posição rapidamente, mantendo a estabilidade no seu equipamento.
• A cabeça esférica (ballhead) pode girar 360º, além da opção de se movimentar apenas na horizontal, ideal para fotos panorâmicas. Além disso, acoplamos à cabeça uma bolha de nível, para te ajudar a nivelar o tripé corretamente e minimizar a possibilidade de fotos tortas.
• As pernas do tripé tem 4 seções permitindo 5 alturas diferentes. A trava da coluna central, do tipo Twist Lock (anti-rotação) permite ajustar a altura de trabalho em segundos; O tripé armado pode ser usado de 57 a incríveis 239cm de altura, propocionando fotos em ângulos inusitados e rompendo os limites da sua criatividade.
Tripé profissional ultra-alto de 94 polegadas
Coluna central transversal / Estabilidade forte /
Cabeça esférica compacta e flexível em metal / Monopé destacável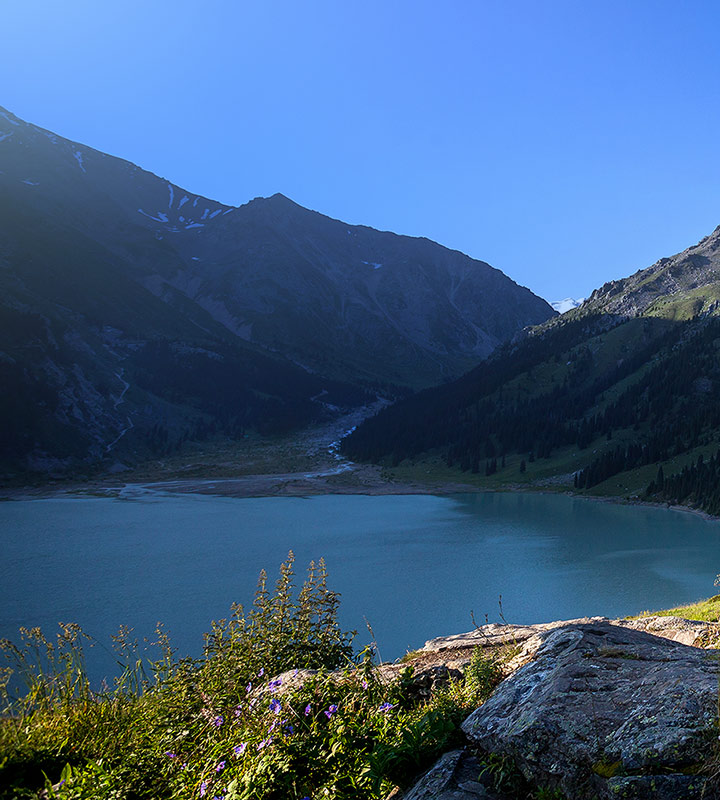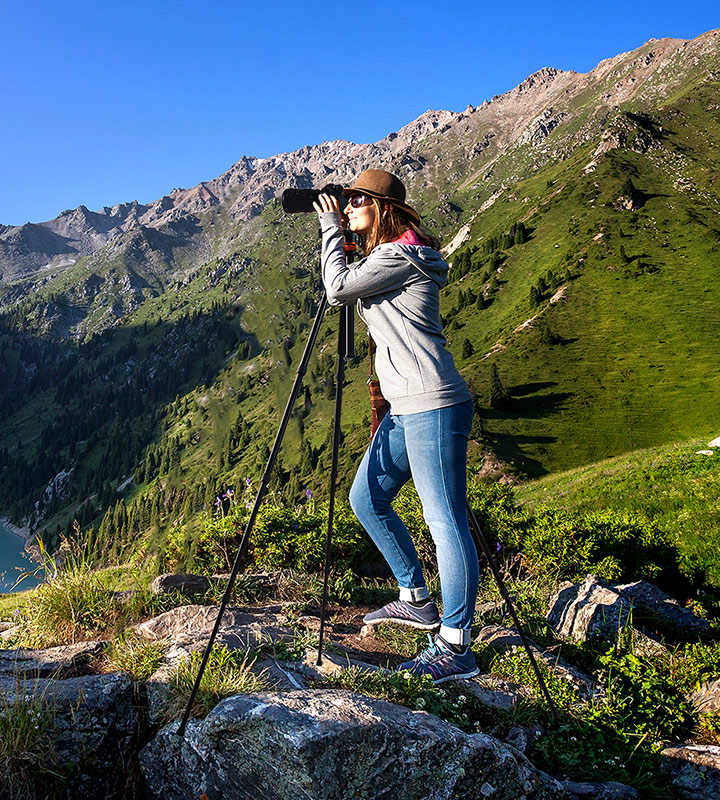 Rotação horizontal de 360 ​​°
Torne mais fácil para os entusiastas da fotografia realizar fotos panorâmicas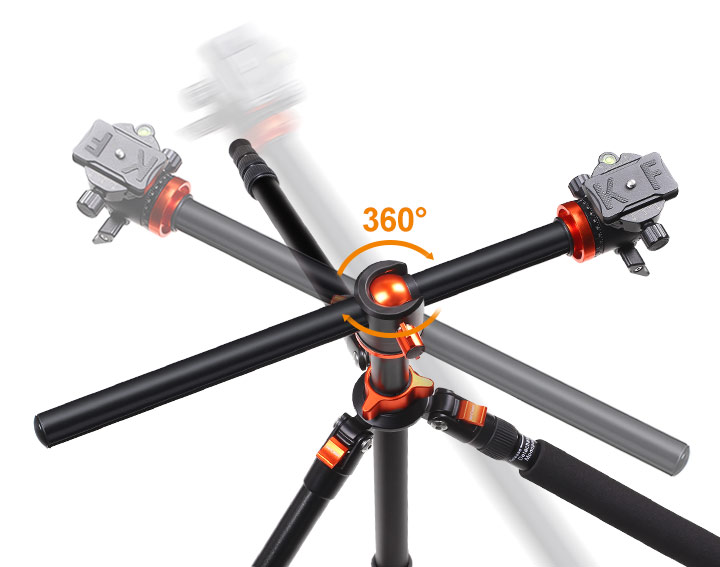 Monopé destacável de 98,4 polegadas
Pode ser usado como monopé de câmera ou convertido em alpenstock para caminhadas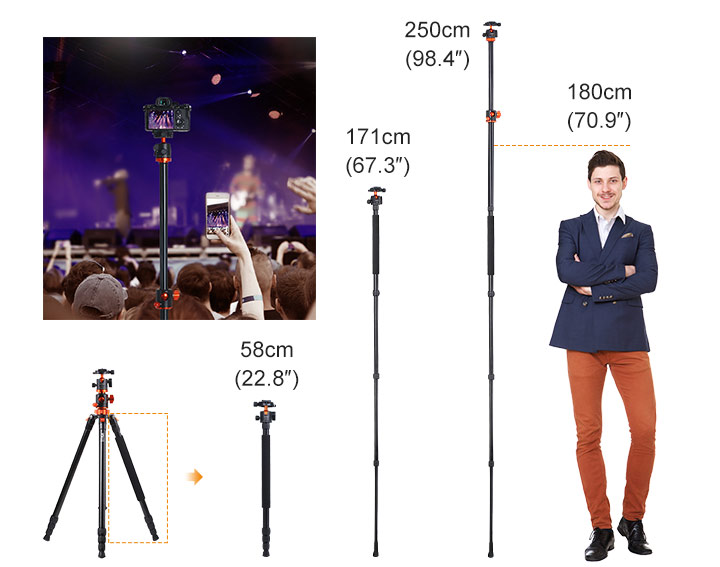 Placa de Liberação Rápida
Toda a liga de alumínio e magnésio com tecnologia forjada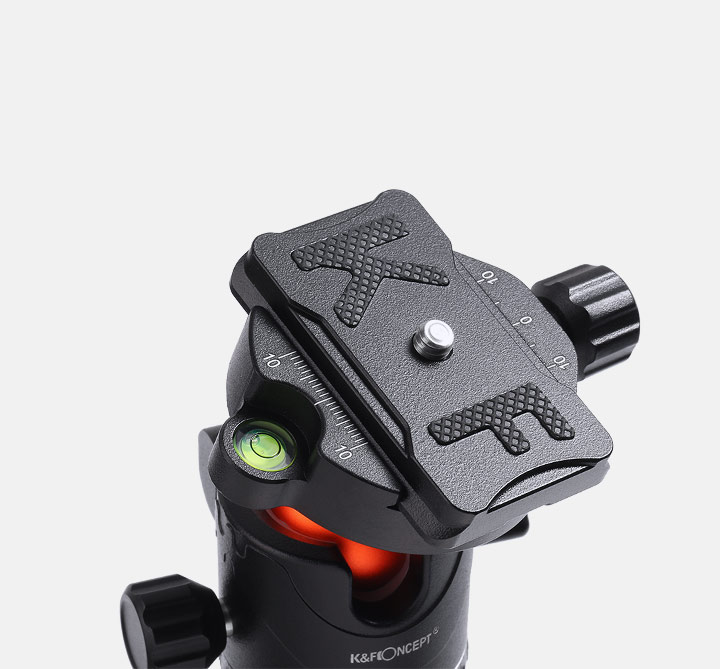 22lbs (10kg) Capacidade de carga
Esferas grandes de 1,1 "(28 mm) são mais estáveis.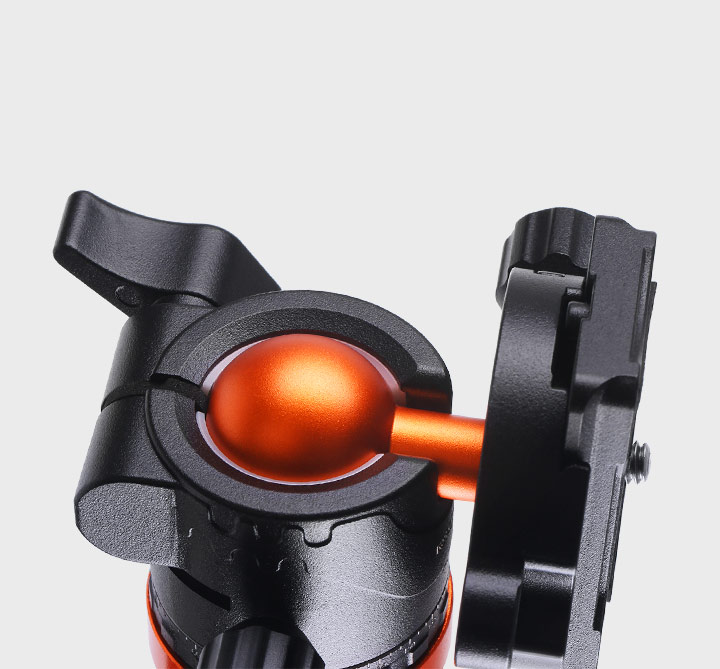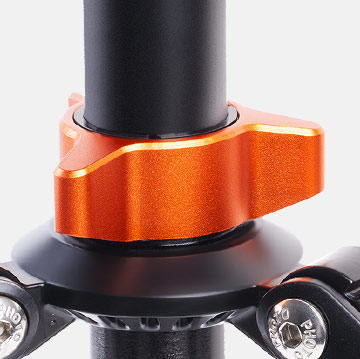 Bloqueio de coluna central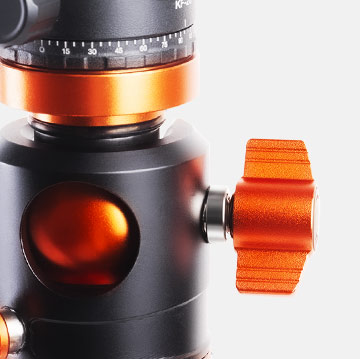 Força de travamento forte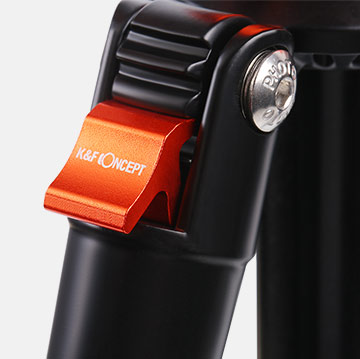 Botão de ajuste de ângulo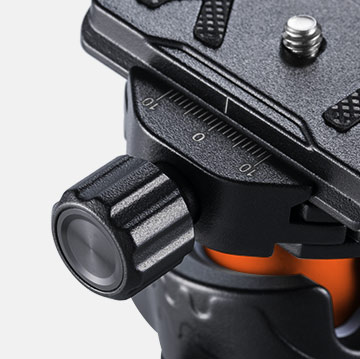 Botão de bloqueio
Fotografia macro
O eixo central pode ser invertido para oferecer a opção de ângulos de disparo baixos.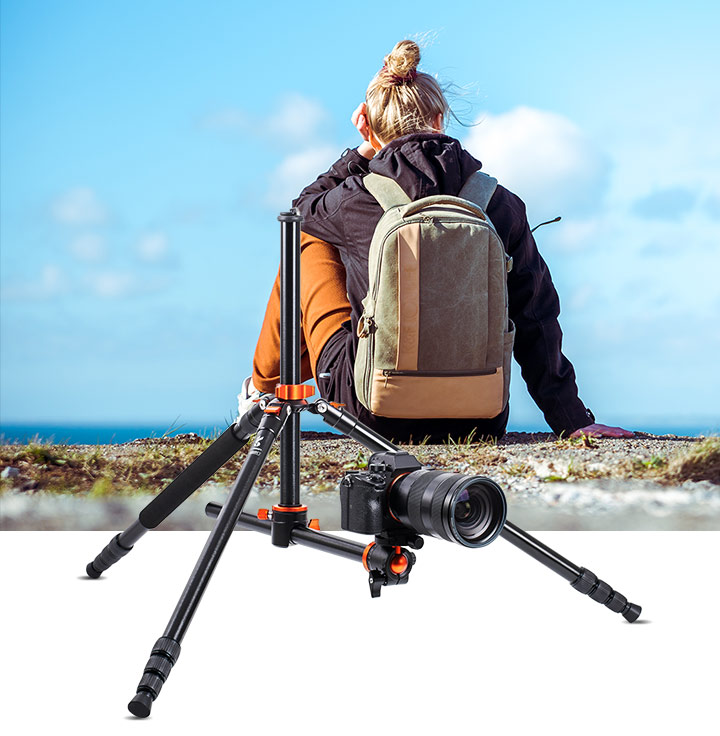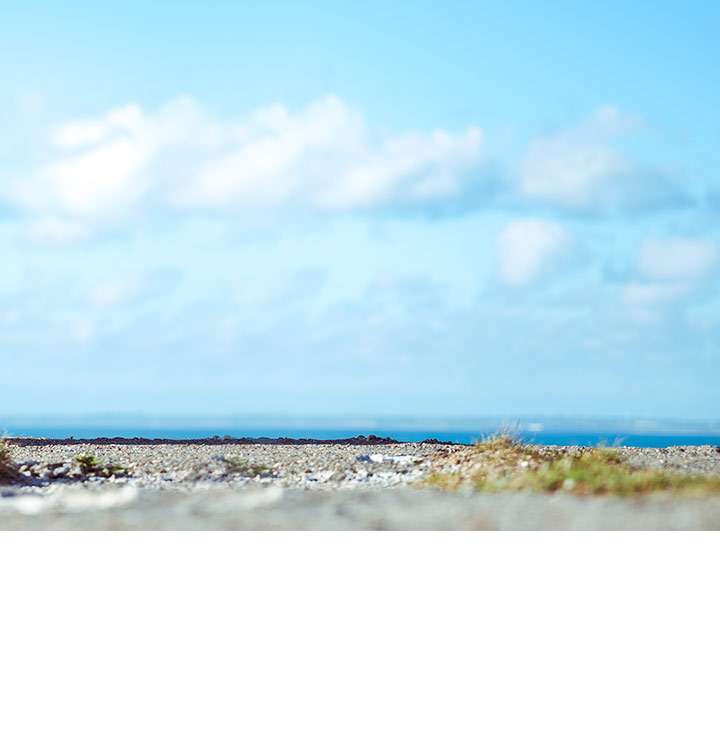 Fácil de fotografar
A altura máxima é de 94,1 "(239cm) e a altura mínima é de 27,2" (69cm)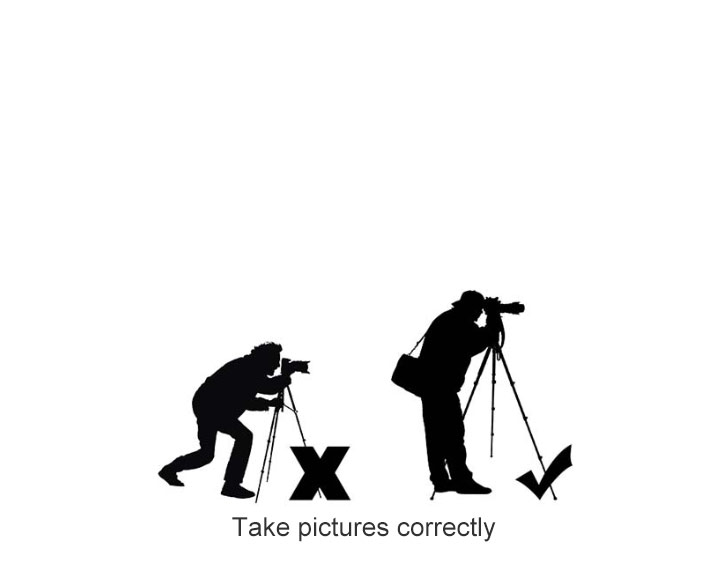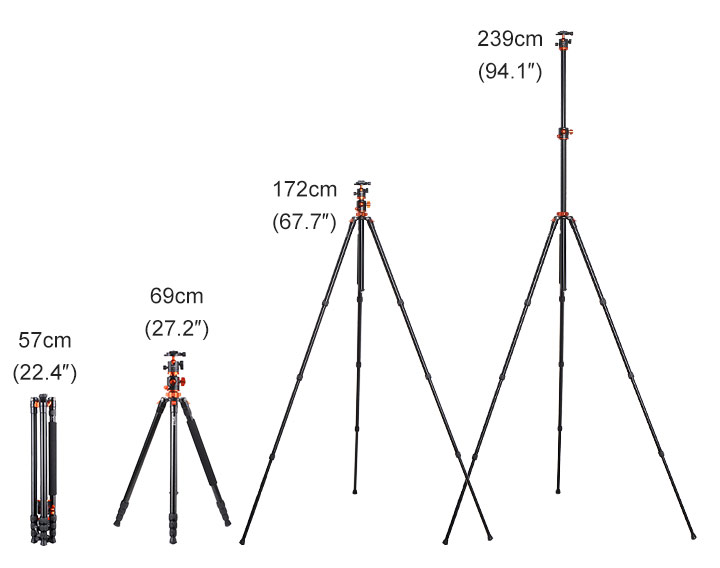 Fácil de transportar
Tubo feito de liga de alumínio e magnésio de alta qualidade, pode ser refletido em 180 °, melhor portabilidade.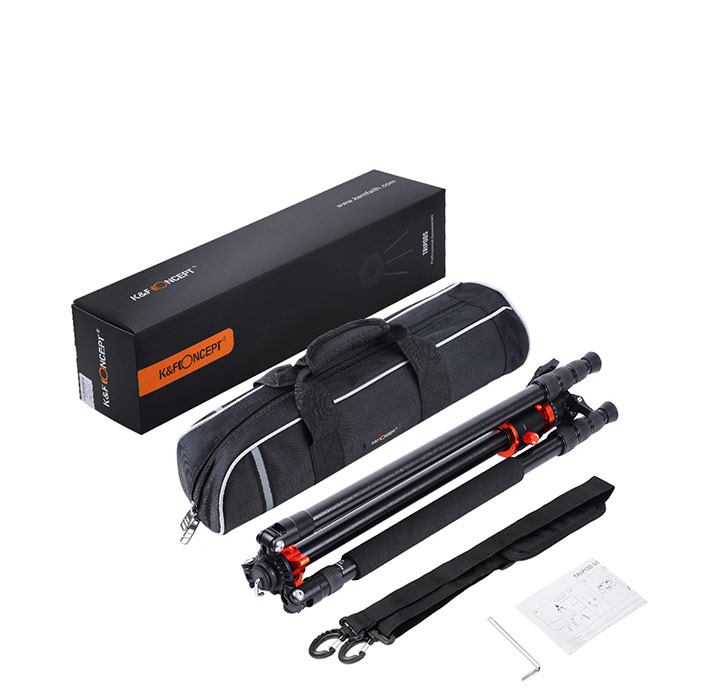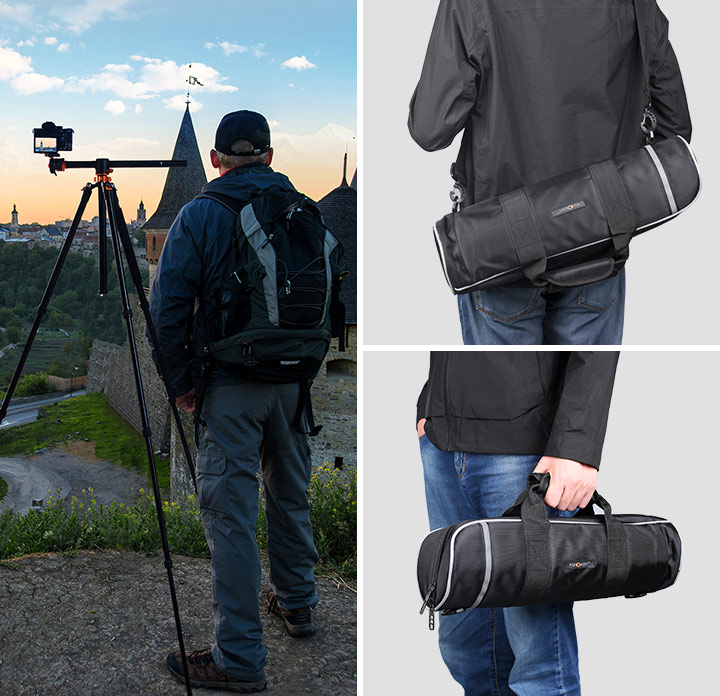 A
as long as the gopro has a standard 1/4 screw mount, it could work with this tripod.
A
No. I bought it based on the claim that it would support the weight, but it doesn't. However, i have found that if I don't try to use the cantilevered function, but just use the height of the combined tripod and arm (straight up) and the ball joint holding the binoculars, I have more than enough height to see anything up to about 75 degrees comfortably. In the video, the eyepieces are at 6', and there is easily another foot of extension available.
A
Yes, it has a level bubble. If you look closely in the photographs, there is a round shape near where the camera locks on. That is where the level bubble resides, in the circular protrusion with light green inside. It's hard to see in the photos due to the angles, but it's definitely there! I have this tripod and use the bubble all the time.
These images belong to K&F Concept end users.