49mm ND2, ND4, ND8 Filtro Kit
R$80
R$60
&Frete GRÁTIS nos países elegíveis
Marca:

K&F Concept

Compre K&F Concept 49mm nd2, nd4, nd8 filtro kit online, frete grátis e garantia de devolução de 30 dias.

Em stock:

Existente

60

https://br.kentfaith.com/SKU0824_49mm-filtro-kit-nd2-nd4-nd8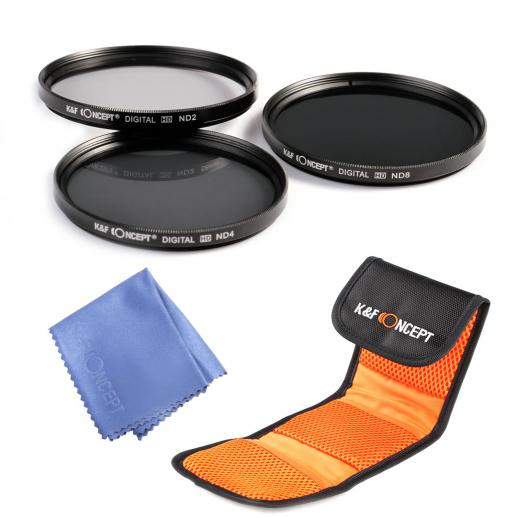 49mm ND2, ND4, ND8 Filtro Kit
Compre mais de 2 itens e receba
10% de desconto
!
Jellemzők
• Para permitir a utilização de velocidades lentas do obturador, especialmente com filmes rápidos, para registrar o movimento em assuntos como cachoeiras, nuvens, carros, mares, etc.
• Para diminuir a profundidade de campo, permitindo que aberturas mais largas sejam usadas, o que ajuda a separar os objetos do fundo.
• Para permitir que câmeras de cinema e vídeo (que tenham velocidades de obturador fixas) filmem assuntos como neve, areia ou outras cenas brilhantes que normalmente causariam superexposição.
• Compatível com as câmeras Sony Alpha A3000 e NEX (NEX-3 NEX-5 NEX-5N NEX-6 NEX-7 NEX-F3) com o E 18-55mm, 55-210mm
• Marca de K & F Conceito fabricado por uma equipe de profissionais, 12 meses de garantia do fabricante, 100% Satisfação Garantida.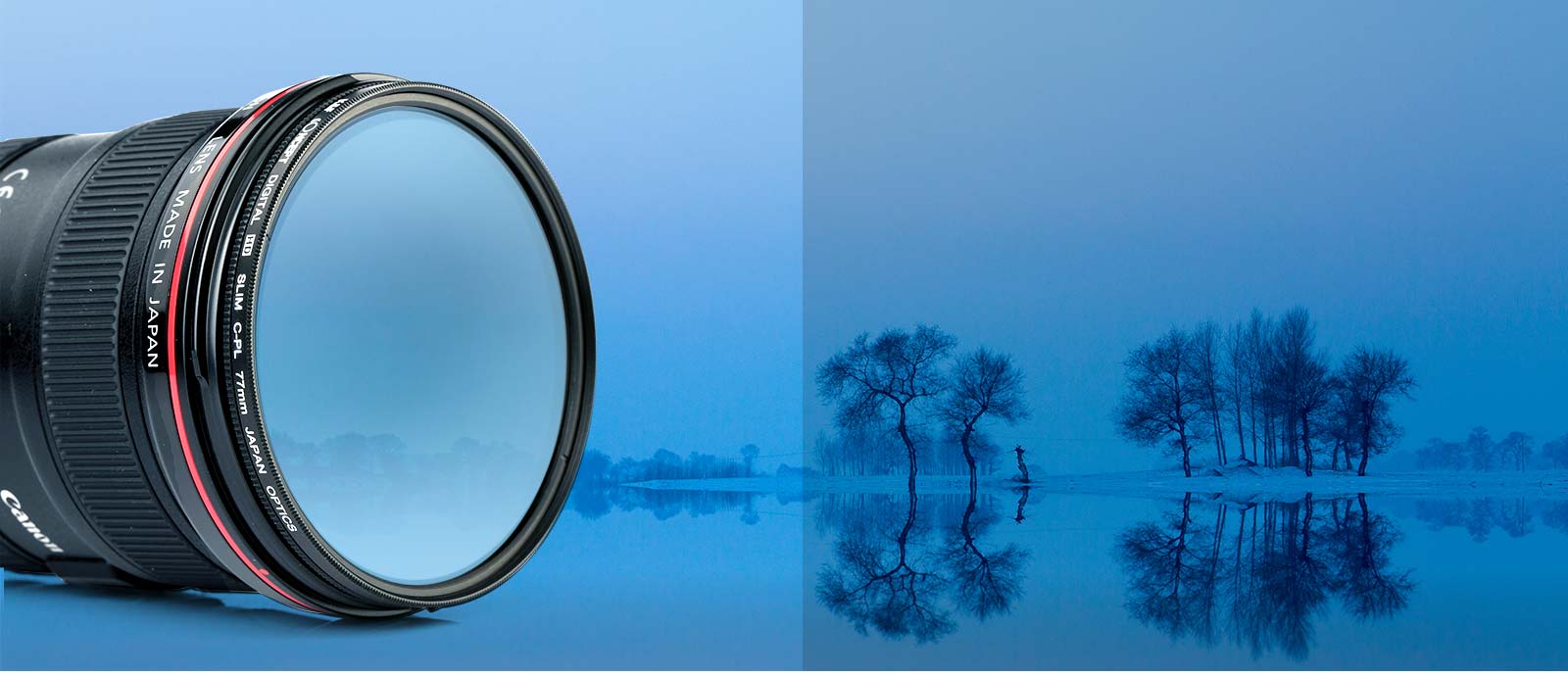 Circular Polarizing CPL Filter
Can be used for any type of photography. Polarizing filters are typically circular, allowing for easy control of the effect of polarization.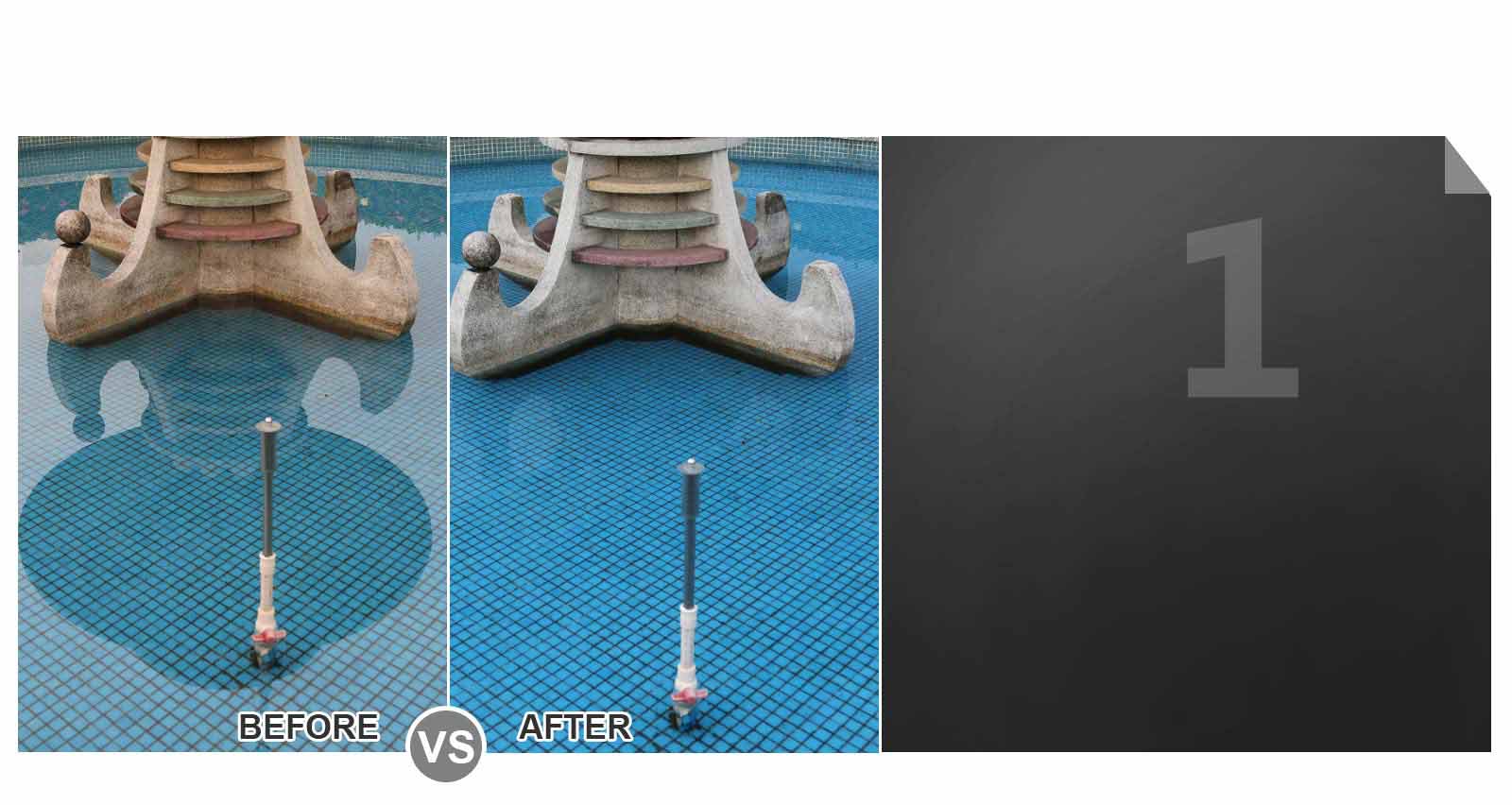 ENHANCING COLORS AND INCREASING CONTRAST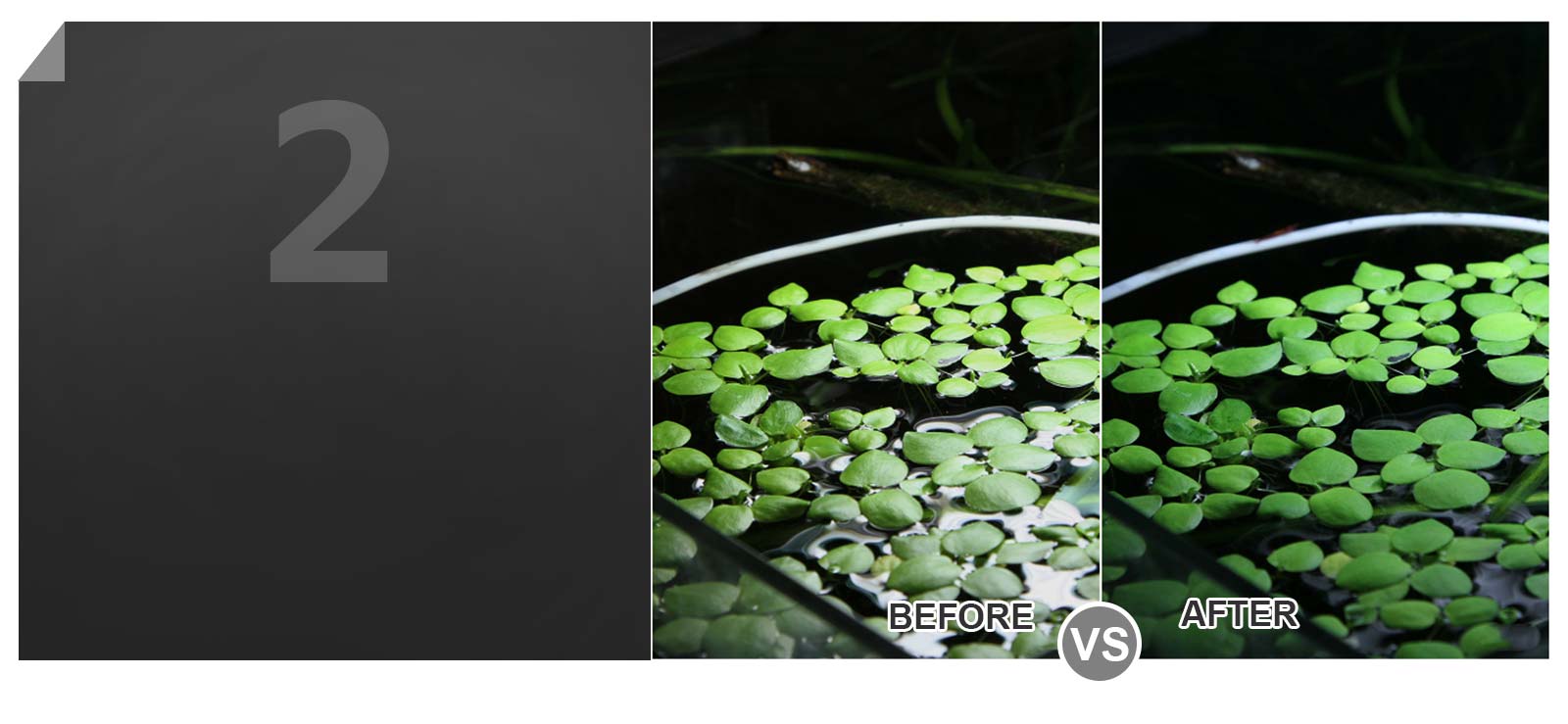 DRAMATICALLY REDUCING REFLECTIONS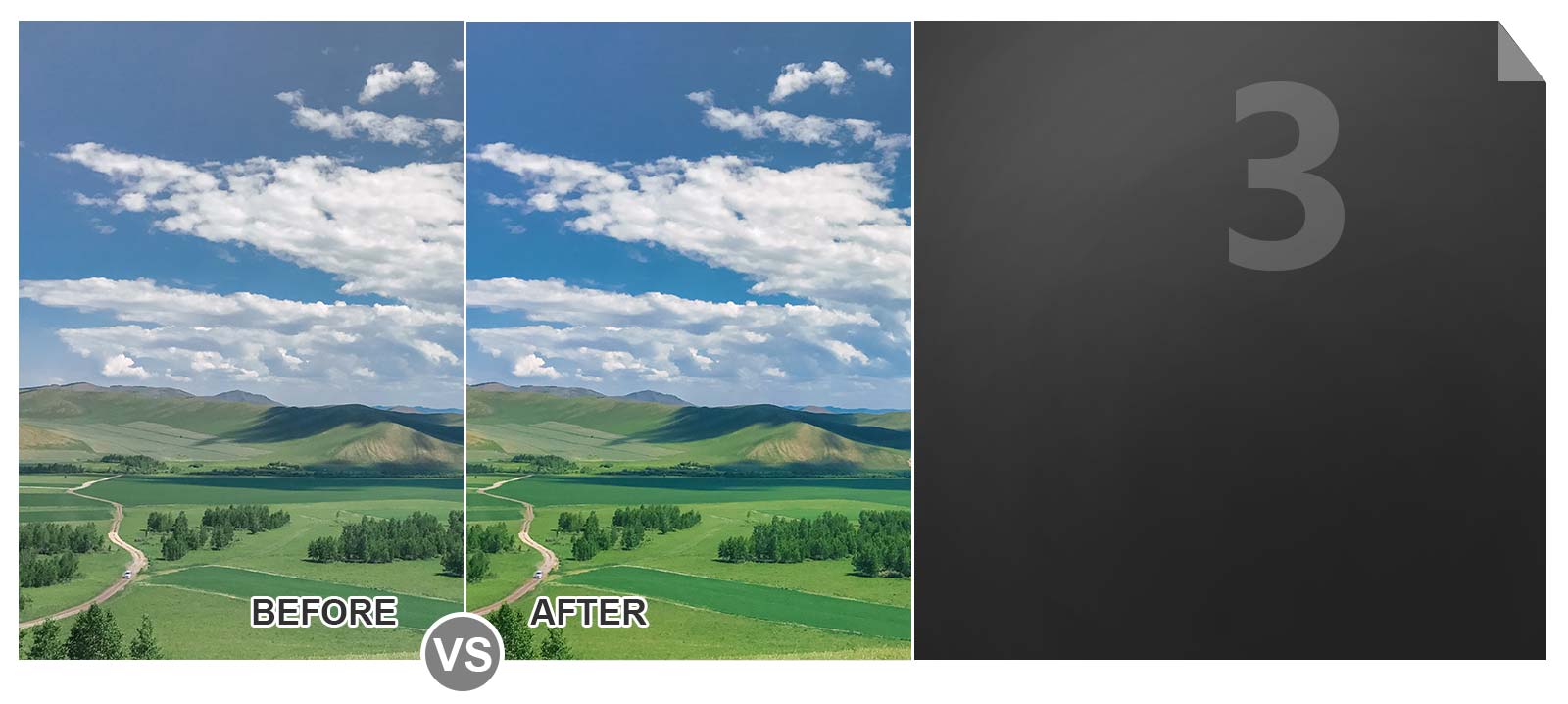 FILTERS OUT POLARIZED LIGHT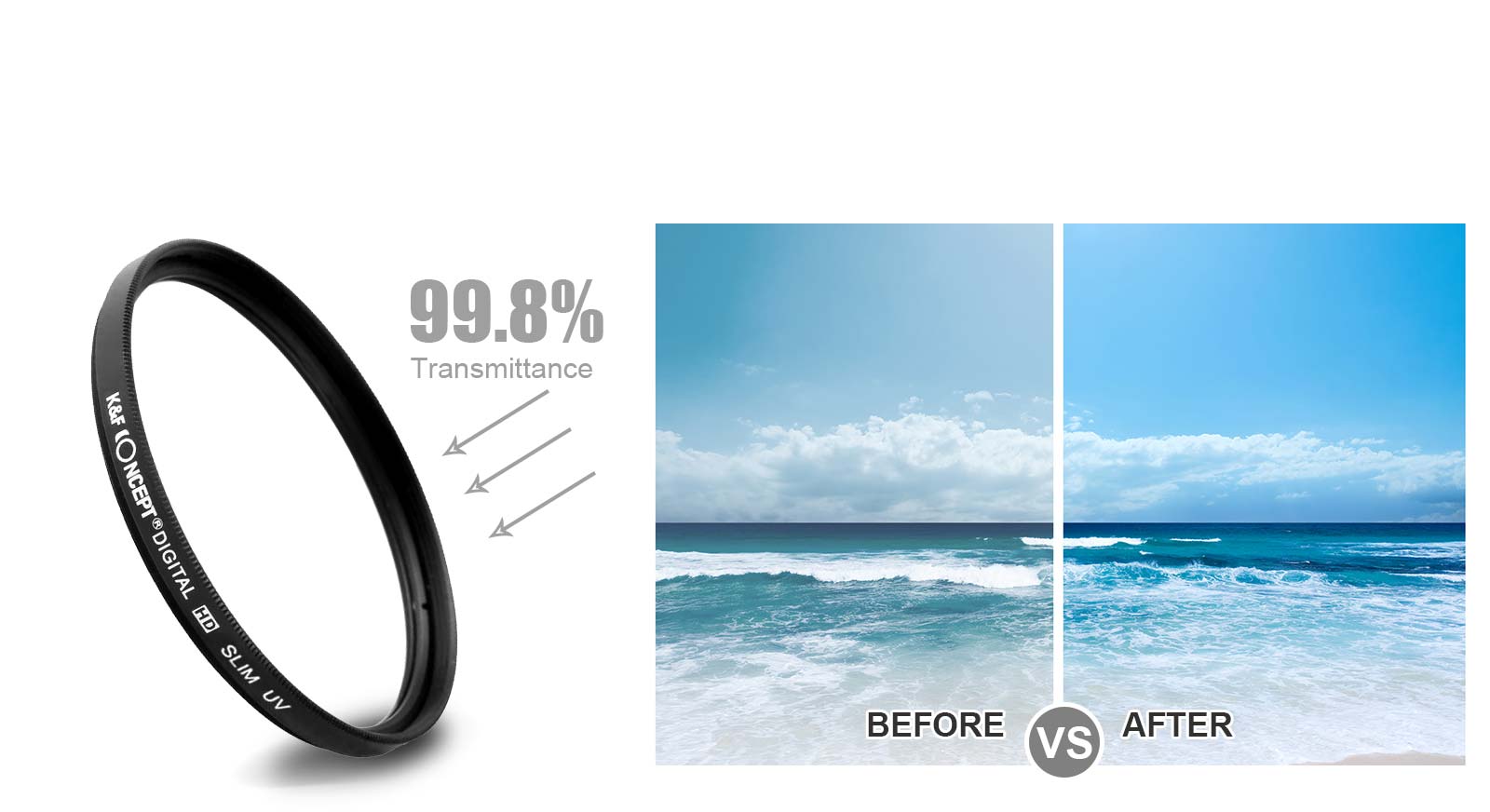 UV FILTER
High quality UV filters can be permanently mounted on lenses with a minimum impact on image quality.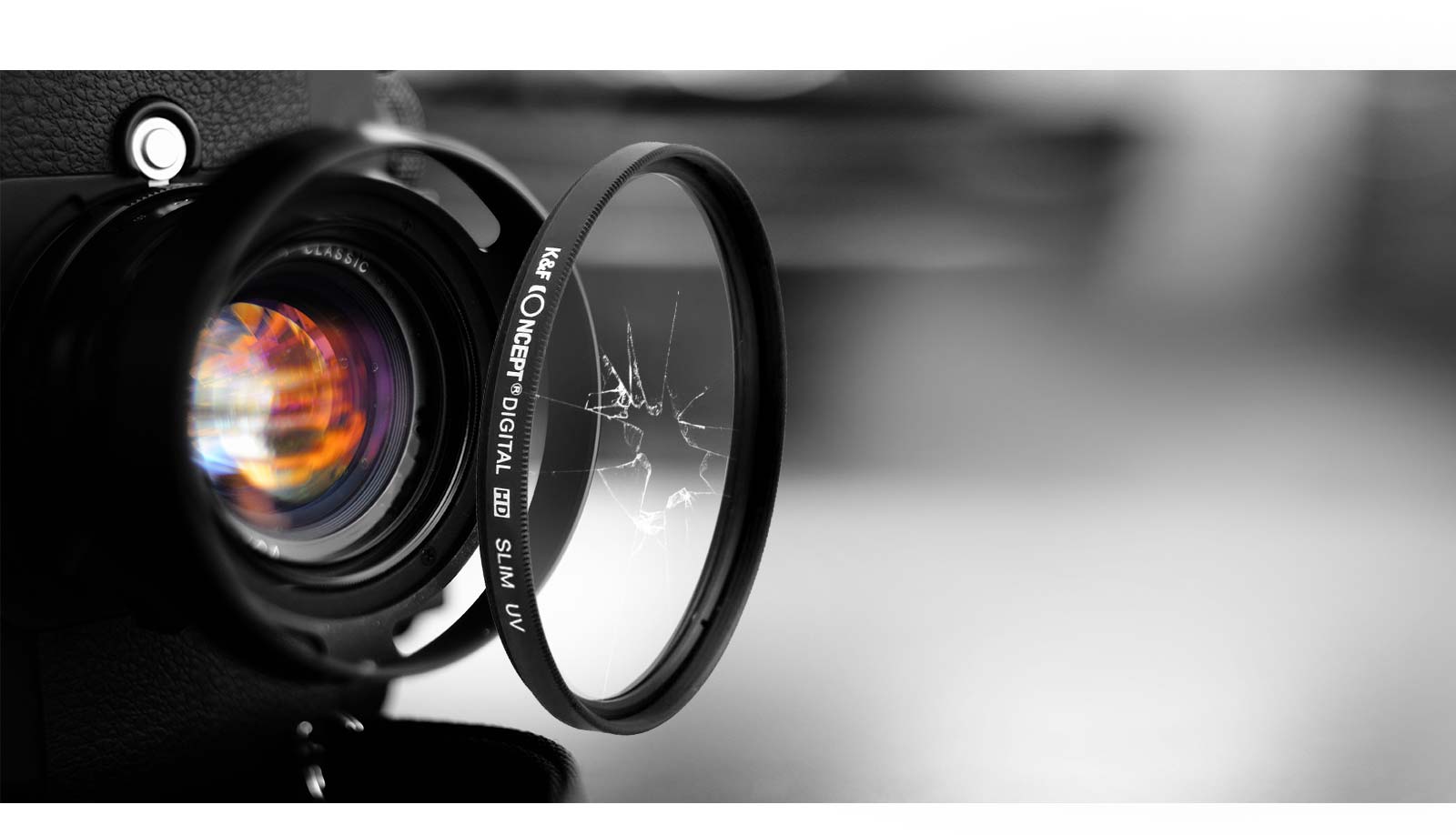 LENS PROTECTION
Protects the front element of a lens from dust, dirt, moisture and potential scratches.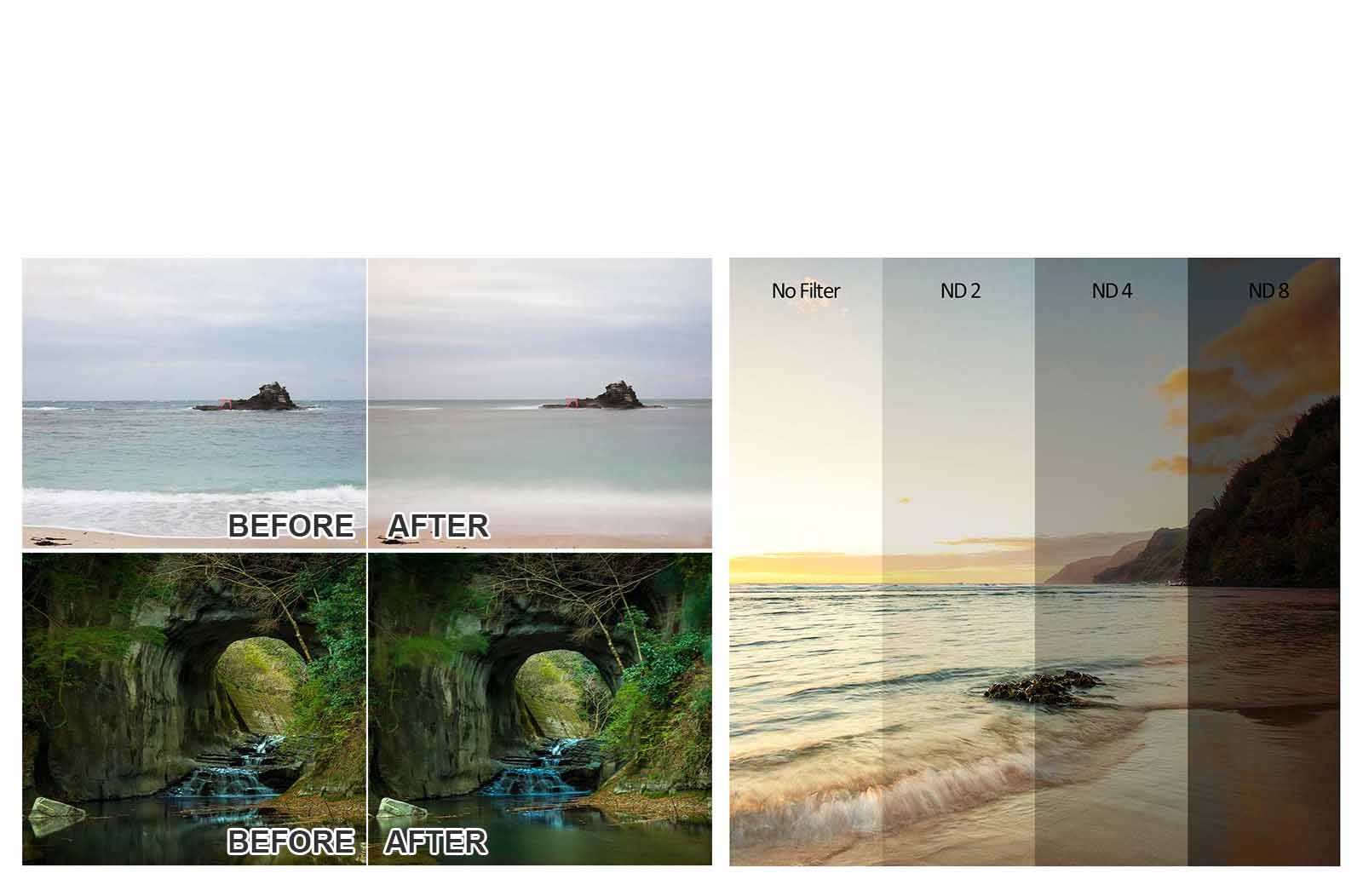 ND FILTER
Reduces the amount of light entering the lens, thus decreasing camera shutter speed. Useful for situations where motion blur needs to be created (rivers, waterfalls, moving people) or large apertures must be used with flash to avoid overexposure.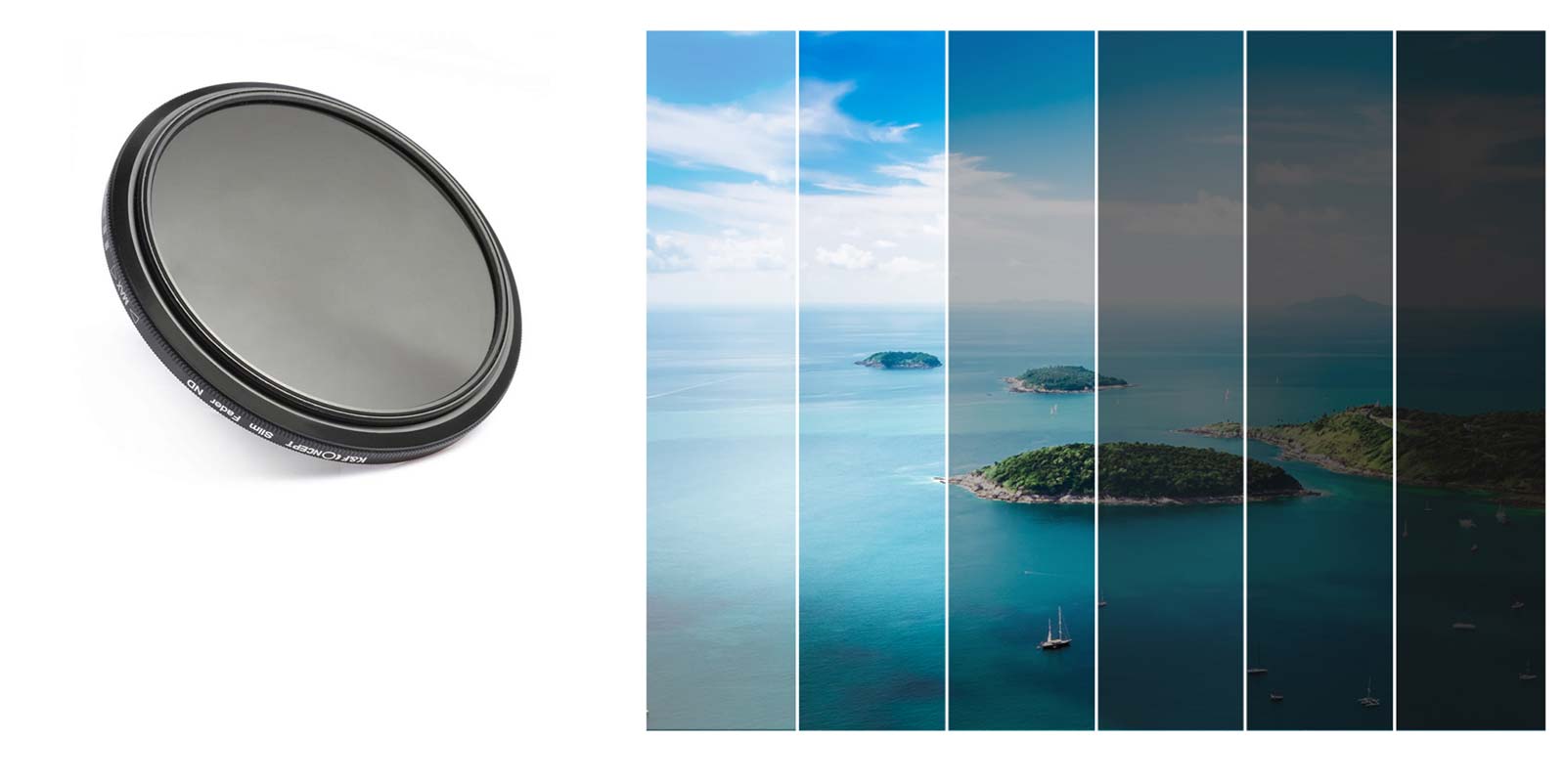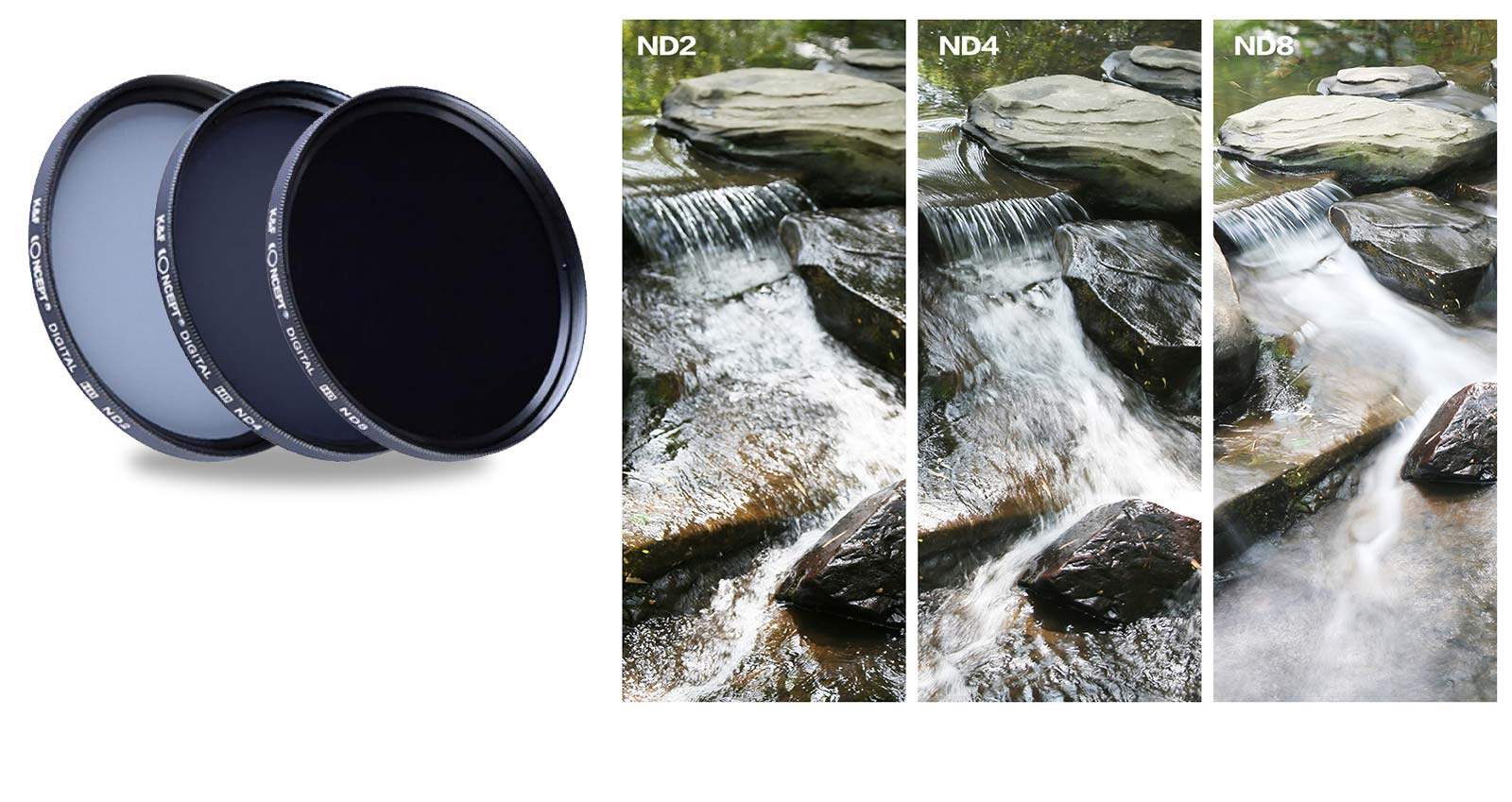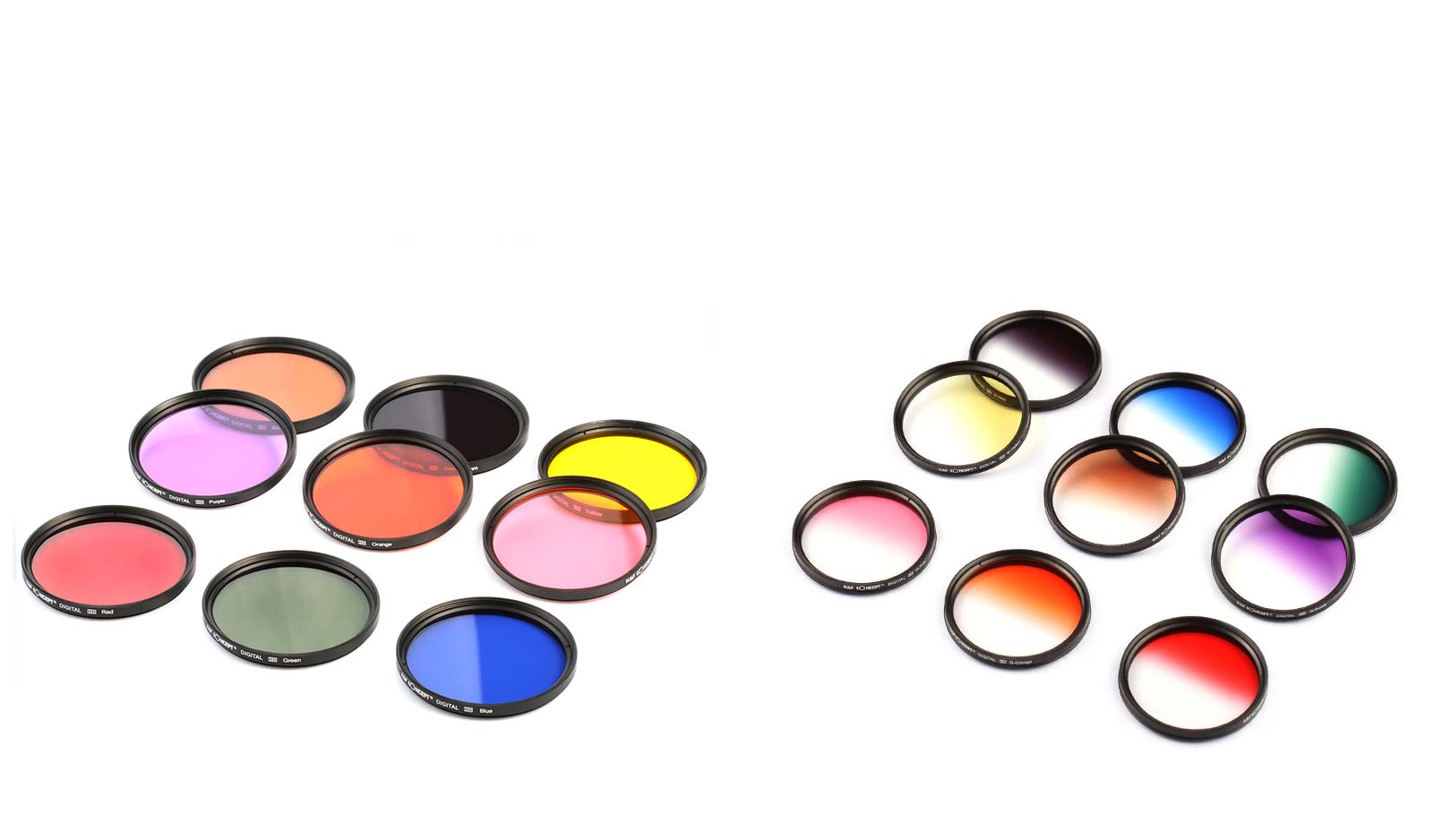 CONJUNTO DE FILTRO DE COR
Corrige as cores, resultando em uma alteração no balanço de brancos da câmera. Alguns filtros de cores podem subtrair cores, bloqueando um tipo de cor e permitindo outras cores. Esses tipos de filtros eram populares para filmes. Eles raramente são usados ​​em fotografia digital, já que seus efeitos podem ser facilmente aplicados no pós-processamento.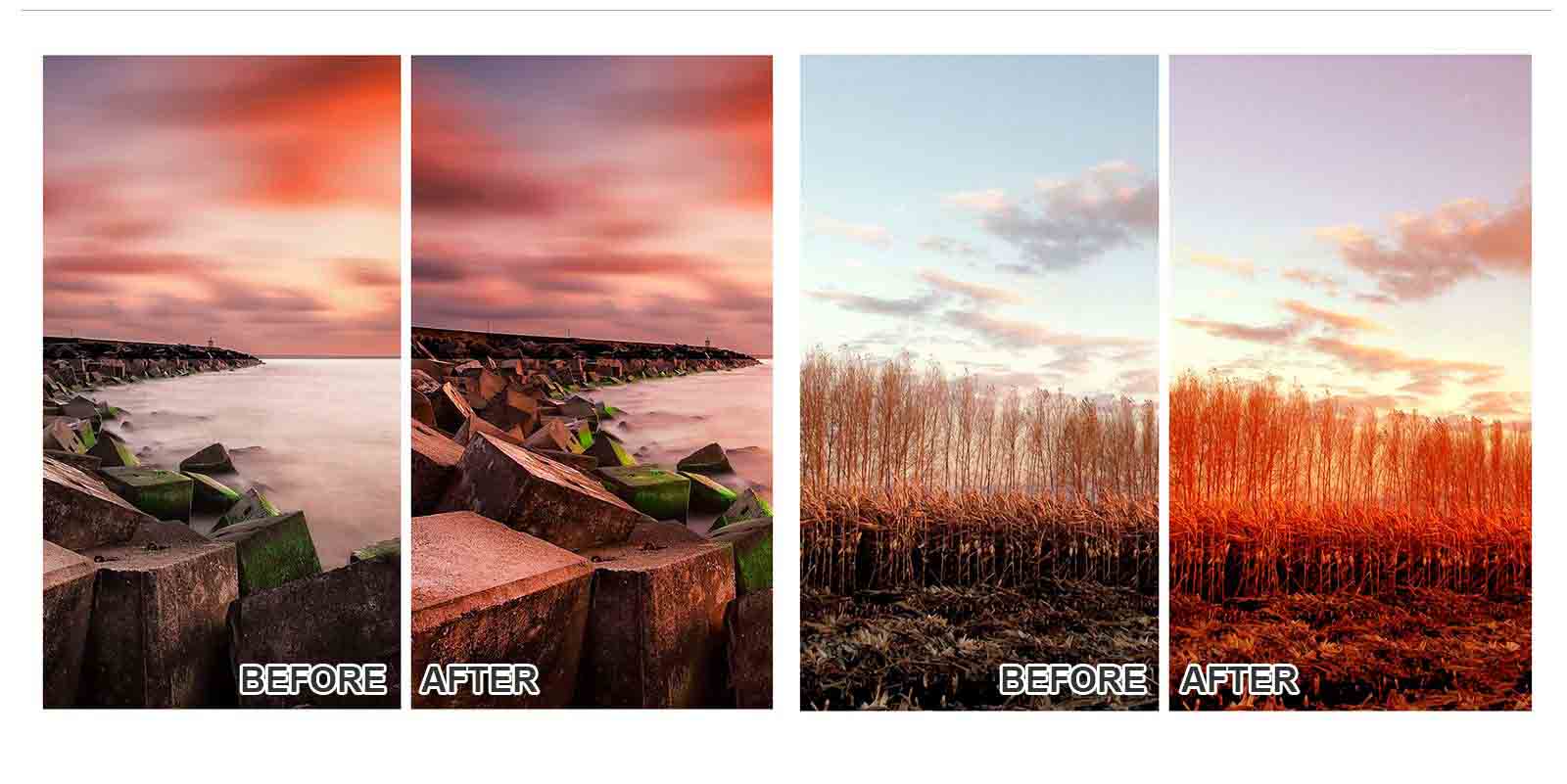 Vermelho graduado
Laranja graduada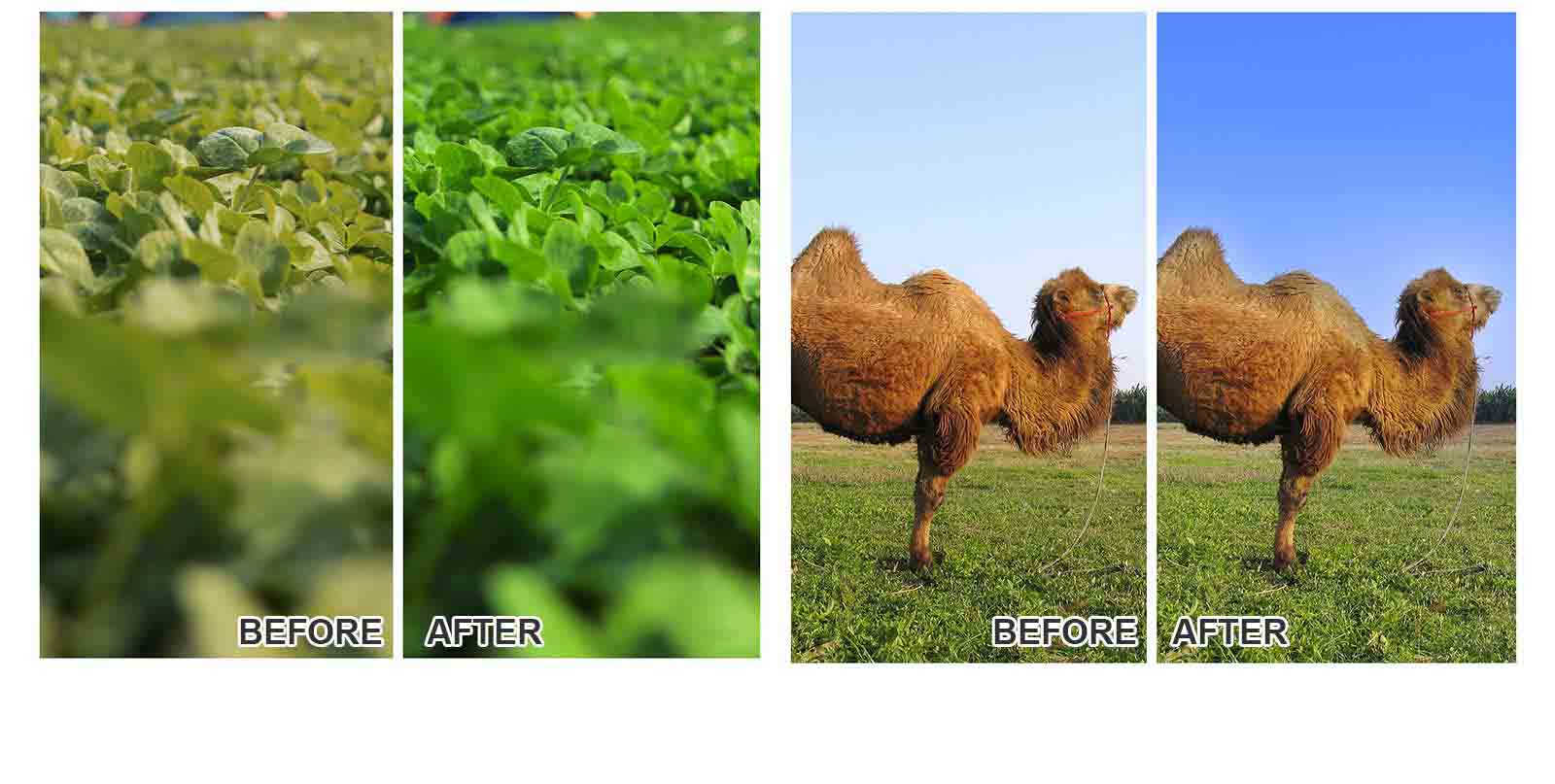 Verde graduado
Azul graduado
49mm ND2, ND4, ND8 Filtro Kit
A great product for the price.
Very good product for the money. Just what I needed. I can't see any colour shift as some others have mentioned. All looks great to me and fantastic value.
49mm ND2, ND4, ND8 Filtro Kit
Amazon customer
Neutral density filters are a must, especially when you leave the house on a subdued day. Those days that suddenly change to a very bright sunny day, and the film is too fast and can't expose properly in strong sunlight. When a neutral density filter is screwed into the front of the lens, it slows down the film. In other words, you have a 400 ISO film in the camera. The neutral density filter effectively slows the ISO 400 rating to a 200 ISO rated film. This depends on the darknesses of neutral density filter you use. The darkest filters can slow a 400 ISO right down to 100 ISO depending on the extent of sunshine during the day. There is also a very light filter, included in the pack. This lighter neutral density filter is good for slowing the film ISO rating down a little. I don't want to get too technical. Let's say you are photographing on a windy day, there is long grass that is swaying in the wind. The slightly lighter filter slows the camera controls down. This would create movement in the grass, it is a really nice effect if you take a photo of countryside with a cottage in. The difference between some creative blurring can create mood to a photo.These neutral density filters work equally well with digital, if applied in a similar way to film.
49mm ND2, ND4, ND8 Filtro Kit
Five Stars
Perfect
49mm ND2, ND4, ND8 Filtro Kit
Good product
Arrived on time, well-packaged, and as described.
49mm ND2, ND4, ND8 Filtro Kit
Great filters, absolutely satisfied
Amazing even if they were twice the price. While some customers complain about colour shifts, blurring etc. mine do not have this problem at all.The filters are clear, and start having a magenta colour cast only if you stack the ND8 on top of another one. The loss of picture clarity is negligible. Not sure if it's optics glass these filters are made of, but it does the job very well.The soft case you receive with the filters is good too, certainly keeps them safe and without scratches.The microfiber cloth does the job.You also receive a nice card from the company. It doesn't mean much to me, but it's good presentation nontheless.Already recommended it to my friends, and will be buying filters from this company again.
| Image | Lens | Filter Size (mm) |
| --- | --- | --- |
| | A. Schacht Ulm Edixa-Mat-Travenar 135mm f/ 3.5 | 49 |
| | A. Schacht Ulm Edixa-Mat-Travenar 135mm f/ 3.5 | 49 |
| | A. Schacht Ulm Edixa-Travenar-A 50mm f/ 2.8 | 49 |
| | A. Schacht Ulm M-Travenar R 50mm f/ 2.8 | 49 |
| | A. Schacht Ulm M-Travenar R 50mm f/ 2.8 | 49 |
| | A. Schacht Ulm S-Travegon 35mm f/ 2.8 R | 49 |
| | A. Schacht Ulm S-Travegon 35mm f/ 2.8 R | 49 |
| | A. Schacht Ulm S-Travelon R 50mm f/ 1.8 | 49 |
| | A. Schacht Ulm Travenar R 135mm f/ 3.5 (3) | 49 |
| | A. Schacht Ulm Travenar R 90mm f/ 2.8 | 49 |